November 11, 2020
Now Offering Custom Curated Virtual Beer Samplings
Ashland Brewery,
Events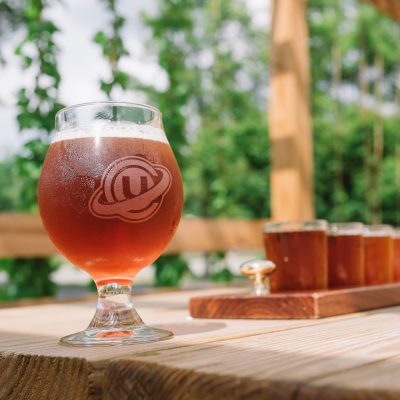 Custom Curated Virtual Samplings
Are your company virtual happy hours getting a little stale?  Still trying to figure out what to do for a corporate party this year?  Finding it difficult to meaningfully engage with your customers online?  Let us help!  We are now offering virtual custom curated beer pairings live via zoom, or any other customer provided virtual meeting platform.  Check out below for how it works!
Step 1 – Email info@COTUBrewing.com to get connected with your sampling tour guide.
Step 2 – Decide on a date/time/meeting platform for your event.
Step 3 – Create and send out an invitation to your guests.
Step 4 – Collaborate with a COTU team member on your ideal mix 4-pack of 16oz cans.  4-packs can include both year-round and seasonal/limited offerings.
Step 5 – Pickup your custom mix 4-packs from the brewery and deliver them to your guests.
Step 6 – Start your event!
F&Q's
Q: How much does it cost?
A: Cost depends on the amount of 4-packs that are needed for the event.  Each 4-pack costs $15 each.  There is a minimum of a $500 purchase required for a 30 minute live tasting.  This purchase can be a combination of beer, gift cards, or swag for giveaways during your event.
Q: Can you ship the beer to my attendees?
A: Center of the Universe is permitted to ship via UPS within the state of Virginia and DC.  We are not permitted to ship outside of this area.  Additional fees are associated with any shipment.
Q: What days/times can I schedule my virtual sampling?
A: Samplings are scheduled based upon our staff's availability,  but we make every effort to accommodate your desired event date.  There is an additional fee for Friday – Sunday event dates.
Q: Who will be running my tasting?
A: All tastings will be run by either a full-time production team member, or a member of management.  Either way, you will have someone who is well versed in all things beer, especially COTU beer!  You will know who will be running your tasting at the time you book your event.
Q: Is there a way that I can do this in person at the brewery instead of virtually?
A: Yes!  We have a private events room at the brewery that features its own bar, bathroom, and A/V equipment (projector, microphones, drop down screen).  This arrangement would require a private room rental, which is separate from the virtual samplings.
Still have more questions?  Please email info@cotubrewing.com.