September 28, 2019
2019 Das Bier Run
Ashland Brewery,
Events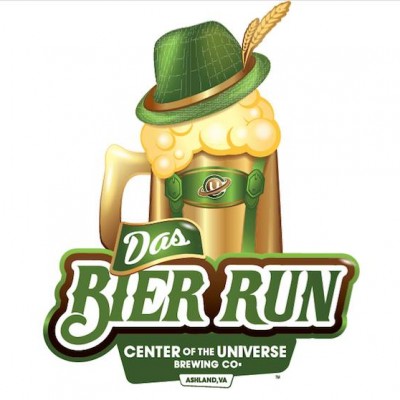 We've got the steins if you've got the time! Plus incredible beer to fill them with, too. It's OKTOBERFEST time again and Center of the Universe Brewing is throwing a party and then some!
Start the day with our DAS BIER RUN. Grab your buddies and make a team of either 2 or 4 people….. Or take a shot at the SOLO CHALLENGE!
We'll have a MASS start at 11:00 am in front of our brewery.
Teams: Each team will do what it takes to do 4 of our 1 MILE Laps. At the completion of each lap, you will check in & hand off your baton to the next team member.
Solo: Easy! Run 4 laps…. you will have to check in with each lap!
Get in TODAY. Once a wave fills, we move to the next wave pricing.
SWAG:
STEIN – That's right….. ONE SUPER SIZED STEIN… You need something to drink our beer in… So here ya go!
T-SHIRT
More fun stuff coming soon!
REGISTRATION & PRICING
RELAY TEAM (4 & 2-PERSON) – TEAM CAPTAIN WILL REGISTER FOR EITHER 2 OR 4 PERSON TEAM, then on next page CREATE A NEW TEAM, and then PAY for Team.
-Team members will need to register by visiting our registration page and clicking on whichever your team captain registered for (2 or 4 person), then on next page JOIN AN EXISTING TEAM using your team captain's information. (You will not be charged. You'll just have to repay your Team Captain.)
SOLO – Go Ahead… What are you waiting for? Anytime you are ready…..GO!
PRICING….. (see below) is based on Waves of 20 ENTRIES. Once those 20 are filled, pricing moves to next wave.
4-Person Relay Team Pricing:
WAVE 1 – $85 : 4-person team ($21.25/person)(80 participants)
WAVE 2 – $100 : 4-person team ($25/person)
WAVE 3 – $115 : 4-person team ($30/person) TIL RACE CAPACITY
2-Person Relay Team Pricing:
WAVE 1 – $50 : 2-person team ($25/person)(30 participants)
WAVE 2 – $60 : 2-person team ($30/person)
WAVE 3 – $70 : 2-person team ($35/person)TIL RACE CAPACITY
SOLO:
WAVE 1 – $25 : Individual (20 participants)
WAVE 2 – $35 : Individual
WAVE 3 – $45 : Individual -TIL RACE CAPACITY
RACE CAPACITY: 500 TOTAL PARTICIPANTS