January 7, 2023
Super Smash Bros Tournament
Ashland Brewery,
Events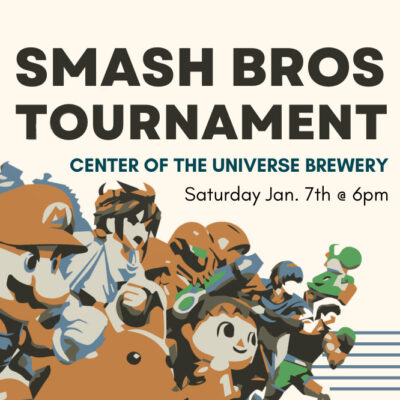 CHOOSE YOUR CHARACTER. Saturday January 7th, at 6pm we're playing a Super Smash Tournament right here in our taproom. We'll be playing multiplayer stock matches with items turned off.
A joy con will be provided to each player, but anyone is welcome to bring their own controllers if desired.
Free to enter and all ages/skill levels are welcome, but good sportsmanship is a must! Grand prize is a $25 giftcard!