May 14, 2022
Summer Moon Music Festival
Ashland Brewery,
Events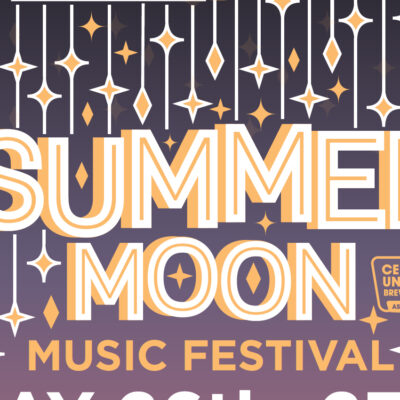 Summer Moon Music Festival
May 14th and 15th
After a two year hiatus, Summer Moon Music Festival is back!!  If you like live music, helping charitable organizations, or both, this is the weekend you've been waiting for.
This 2-Day long festival is a battle of the bands for charity and features 21 local bands who will be taking the stage to battle it out for their organization of choice.  To accompany the bands, there will be food trucks and two draft beer stations, so you won't have to worry about lines to get a delicious cold one.
We are excited to welcome the Summer Moon Music Festival back to our Biergarten, and with it comes our oh-so-refreshing Summer Moon Imperial Wheat Ale. Brewed with fresh lemon zest and hundreds of pounds of raspberries, this big beer brings tons of tangy fruit flavor!
As always, this event is FREE, RAIN or SHINE event! Supervised, well behaved children and dogs on leashes are welcome to attend the festivities!
Band lineup (Times Coming Soon):
Bobby Baine
Buckville Hootenanny
Crain Brothers Band
Crowded Minds
Earth and Lunar Rendezvous
Flashlight Tag
Howard Eckstein
Jahvaquarium
Lavelle Hall
Mark Daniel and the Ranch Shakers
Mark Werblin
Oh! Cleary Sisters
Phoebe and the Brads
Red Lobster Cult
Rick Vanderploeg
Something Shiny
Stormy Vandals
The Crump Tunes
The Stand
Tim Perkins
Working On It