March 22, 2021
Now Hiring: Taproom General Manager
Ashland Brewery,
Events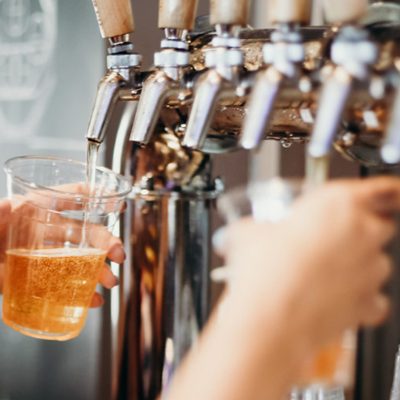 Center of the Universe Brewing Company is looking for a highly motivated, organized, and outgoing person to fill the role of Taproom General Manager at the brewery.  All qualified applicants should submit a cover letter and resume to careers@cotubrewing.com.  Applications will be accepted until April 11th.  Once the application period is closed, prospective applicants will be contacted to set up the first interview.
Job Description
The Front of the House Manager is responsible for overseeing day-to-day operations within the Center of the Universe Taproom.  This includes building brand awareness and exceeding guest expectations by working with ownership and through the staff to enhance sales, service, and visitor experience.
Responsibilities
The following reflects management's definition of essential functions for this job but does not restrict the tasks that may be assigned.  Management may assign or reassign duties and responsibilities to this job at any time due to reasonable accommodation or other reasons.
Staffing
Hire, train, and supervise the Tasting Room Team.
Maintain a server/floor manager schedule extending at least 2 weeks out.
Create a positive and respectful work environment for the tasting room staff, by leading through example, consistent with Center of the Universe's values.
Support and provide guidance for the team and ensure adherence to all policies, procedures, and Virginia ABC regulations.
Generate and send out a weekly staff newsletter.
Work closely with the floor managers to ensure they are completing table visits, motivaing the staff, creating a welcoming and enjoyable environment, and are aware of all upcoming beer releases and events.
In addition to scheduled tasting room shifts, make sporadic mid-shift pop-ins to ensure the level of service is consistent with brewery policy.
Meet with floor managers and ownership weekly to go over sales, issues, upcoming events, etc.
Conduct performance evaluations and handles discipline and/or termination of employees in accordance with company policy.
Sales
Support and monitor the Tasting Room sales.
Invent, create, and execute revenue generating tasting room events/leagues.
Maintain a clean and accurate POS system and library.
Daily review of closing manager paperwork and weekly summary submittal to accounting.
Tally weekly inventories of all beer and non-beer items and compare them to the square inventory. Report any discrepancies to ownership and address any issues with both the floor managers and servers.
Execute PO's with the back of the house to ensure appropriate volumes are on hand.
Handle all private event requests and inquiries as well as actively solicit businesses and clients for private event rentals.
Handle all band and/or other entertainment bookings at the brewery in accordance with brewery policy.
Handle all swag and glassware orders and design and maintain par levels.
Marketing
Maintain social media presence on both Instagram and Facebook.
Generate and send out a monthly patron newsletter.
Hold monthly Satellite meetings and ensure the program is being executed to its highest potential.
Ensure that all posters in the brewery are up to date. Report any poster needs to ownership.
Attend monthly tourism meetings with Richmond Tourism.
Post brewery events to free online calendars.
Answer all taproom related emails, phone calls, and social media messages in a timely manner, including complaints or other issues.
Working Conditions
Regular working schedule to include weekends, nights, and holidays.
Long and irregular hours during special events.
Moderate to heavy physical work (moving kegs, cases, and retail supplies, setting up for special events)
Will work in a tasting room setting.
Standing for long periods of time.
Ability to lift at least 50 lbs
Website updates as related to events.
Requirements
Education: High School (Bachelor's degree or equivalence preferred)
Experience: Two or more years of hospitality or retail management experience, including event planning. Supervisory experience preferred.
Excellent verbal and written communication skills
Strong analytical, math skills, and proficiency using technology (Microsoft office, iPAD, and the internet)
Excellent organizational skills and the ability to follow through on projects
Enthusiasm for craft beer in general and Center of the Universe Brewing Co. and its products in particular.
Relaxed, friendly, enthusiastic and professional demeanor.
Able to interact effectively with management and staff as well as other agencies/ food trucks/bands/customers
Compensation
Salary BOE
Subsidized Heath Care
Paid Vacation
Paid Sick Leave
401k (requires 1 year of work prior to eligibility)