July 1, 2023
Heroes Fest 2023
Ashland Brewery,
Events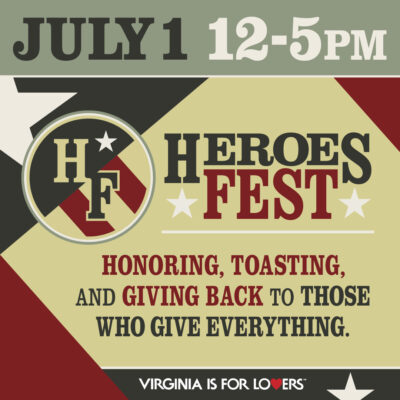 Join us at COTU on the first of July from 12 to 5 to celebrate the second ever Heroes Fest! Come out and honor all the heroes in this great country! Whether they're military personnel, veterans, or first responders we're saying a huge THANK YOU for all they do!
We'll be releasing three beers for Heroes Fest! Come by for a pour of the returning Homefront IPA, a classic West Coast IPA with proceeds going directly to Soldiers' Angels! Or come have a taste of the new Tiki 5-O Lager and T.S.A.F.E. Red Ale, honoring two more charities, Five O's Tiki Foundation, and Tunnels to Towers!
Charities: 
Soldiers' Angels is a national nonprofit that provides aid and comfort to the men and women of the United States Army, Marines, Navy, Air Force, Coast Guard, Veterans, and their families. Center of the Universe will be teaming up with breweries across the country in support of their Hops for Heroes campaign. Through this campaign, all proceeds of the freshly released Homefront IPA will be donated to the nonprofit and its service programs which have helped 877,224 Service Members, Veterans, and their families in 2022 alone.
Five O's Tiki Foundation is a local nonprofit organization working to ensure our law enforcement community and their families have support in times of need. They also work to educate youth and build positive relations between the community and local law enforcement.
The Tunnels to Towers Foundation has a mission to honor the sacrifice of firefighter Stephen Siller who laid down his life to save others on September 11, 2001. They work to help America's heroes by doing things like providing mortgage-free homes to Gold Star and fallen first responder families with young children. They are committed to honoring our military and first responders who continue to make the supreme sacrifice of life and limb for our country.
Food: The Cocky Rooster food truck
Live music performed by Stonebrook
As always, our events are free to attend for all ages, and well-behaved dogs on leashes are welcome in our Biergarten!