June 20, 2021
Dad's Day Pigout
Ashland Brewery,
Events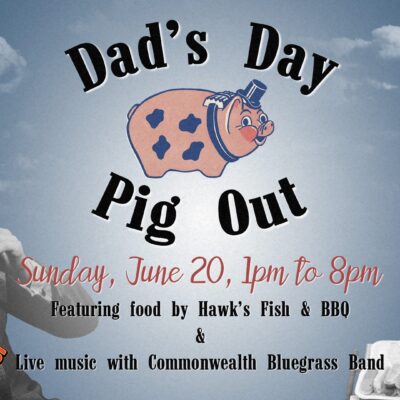 Center of the Universe is back at it with our first big event since 2019! We've got food, we've got music, and you've got some of the biggest beer lovers out there– your dads!
Show dad how much you care by letting somebody else do the grillin' on Father's Day. Hawks Fish & BBQ will be on site serving up some summer favorites, and Commonwealth Bluegrass Band will be here playing some live tunes. THAT'S RIGHT!!! LIVE MUSIC!!!
We are still going to be playing Bingo every hour from 1-7 for your chance to win a $20 gift card and serving up some of the best beer around! We are super excited to be having this event in honor of the dads out there who give so much to their families, so come on out and hang with us!