August 26, 2023
Circle Up BBQ Throwdown
Ashland Brewery,
Events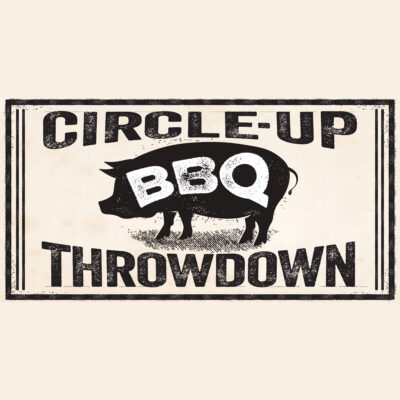 Round up your friends, family, and neighbors for the 5th Annual Circle-Up BBQ Throwdown, benefiting Circles Ashland. 4 BBQ vendors, 2 awesome bands, and 1 great cause are all you need on a Summer Saturday. There will also be 50/50 raffles, a new custom brew, an indoor arcade, and yard games! As always, the event is FREE to attend and open to all ages.
 BBQ VENDORS 
Bar-q
Daddy's Baby BBQ
Jake's Place
RVA BBQ
BBQ COMPETITION
A panel of 10 judges will taste 1 Chicken, Pork, and Beef dish from each of our incredibly talented BBQ Vendors. They will deliberate at the festival, and trophies will be awarded. There will also be a special Overall Winner Award which will be comprised of the top finisher in all 3 categories.
 MUSICAL GUESTS 
Road Kill Roy
1:00pm – 4:00pm
Out of Uniform
4:00-7:00pm
 CIRCLES ASHLAND 
Circles Ashland is a local non-profit offering relationship-based, community-driven initiatives that inspire, inform, and equip individuals, families, and community to resolve poverty and thrive.
Circles Ashland connects middle- and upper-income community members with motivated people in our community who are experiencing poverty for a two-year, in-depth, and intentional relationship that connects the person in poverty with support, education, networks, and resources in Ashland. We also work to inform the local community about systemic barriers to overcoming poverty and how to eliminate those barriers using strategies that work right here in Ashland.
At Circles Ashland, we believe poverty is an issue that requires "all hands on deck"- community residents, businesses, local government, other non-profits, friends, neighbors.
Find out more about their great cause here: https://circlesashland-va.org