October 9, 2020
Camp COTU Arrives October 9th
Ashland Brewery,
Events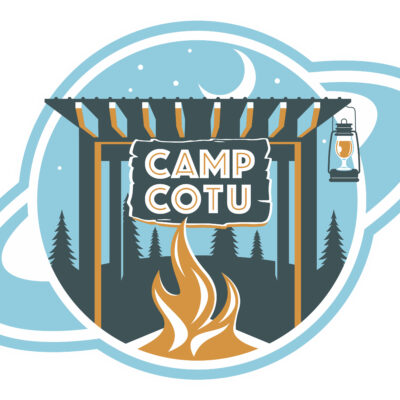 The leaves are starting to change and there is a nighttime nip in the air!  That can only mean one thing, it's camping season and Center of the Universe is jumping into the spirit with both feet (and a pint in hand).  Starting October 9th, Camp COTU will be in full swing in the outdoor beer garden.  
"Camp COTU" will feature local and regional storytellers and performers from all around the commonwealth every Saturday at their "Campfire Stories." Local legends, ghost stories, and personal triumphs are just a few of the topics that will be covered. Stop by on any Thursday for "Roundups," which will feature local musicians, as well as cleaned and sanitized hand instruments for patrons to join in on a good ol' fashion sing along. Arts and crafts kits will be available at all times, and even the resident food provider, Freekin' Rican, will be churning out some campsite classics like chili and cornbread and fire roasted hot dogs and baked beans.  Lastly, to round out Camp COTU, Center of the Universe has collaborated with Origin Beer Lab to produce 2 different brews. One is a Marshmallow and Graham Cracker Whip, and the other, a Double Chocolate Whip.  Each brew can be enjoyed on its own, or poured together resulting in a classic S'more brew.
Camp COTU will provide a relaxing, safe, and enjoyable space to sip on some suds and stay warm by the fire as we head into cooler weather. Check out all the fun happenings in the outdoor lovers dream drinkin' spot! Be sure to tag us (@COTUbrew) in your Camp COTU photos on social media, and use the hashtag #CampCOTU
*Camp COTU is 21+ only (no infants, toddlers, little kids, or big kids please) and currently a dog free zone.
Seating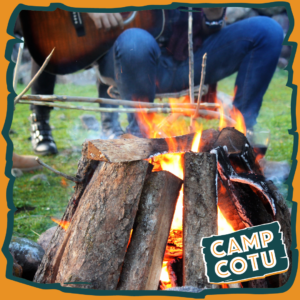 7 Gas Fire Pits w/Camping Chairs
8 Lantern Lit Pergola Picnic Tables
Activities 
*Check out our Facebook page for dates and times.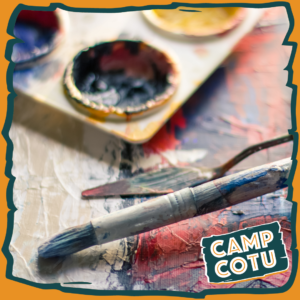 Arts and Crafts: Daily
Friendship Bracelets
Ceramic Painting
More to Come!
Entertainment
*Check our Facebook page for details on storytelling sessions.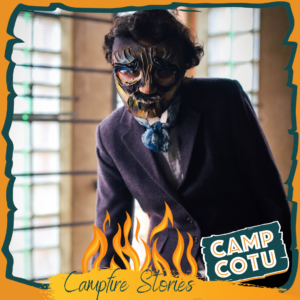 Saturday Campfire Stories
Ghost Stories
Historical Reenactments
Storytelling sessions
Fireside Bluegrass Jams
Live Music Roundups
Campfire Cuisine: Friday – Sunday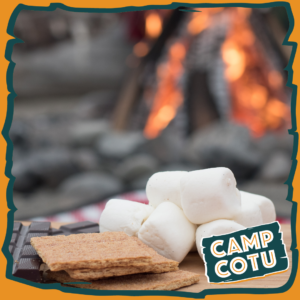 Chili and Cornbread
Grilled Hot Dogs and Baked Beans
S'mores
Custom Trail Mix
Hours
Monday – Friday: 4pm – 9pm
Saturday: 12pm – 9pm
Sunday: 11am – 7pm
Staff Policies
In addition to our regular health and safety practices, we will be instituting the following staff requirements:
All staff will have a wellness check before each. shift, including taking their temperature.
All staff will be wearing face masks and gloves.
In addition to regular hand washing, all staff will be washing their hands and changing their gloves immediately after clearing a table, prior to visiting other guests.
Regular sanitizing of shared surfaces including door handles.
Beer Garden Rules
Guests who are feeling ill, or who have been in contact with anyone with COVID-19 symptoms should not visit the brewery and remain at home for at least 14 days.
Only patrons 21+ allowed. No children/babies/infants are permitted at the brewery at this time.
Dogs and other pets are not permitted on the grounds.
You will have to see a host/hostess to be seated upon arrival. All tables are offered on a first come first served basis.
Once seated, you are not permitted to get up to congregate, walk around, or visit other tables.
No more than 10 guests are permitted to sit together at one table.
No loitering in the parking lot or any other areas.
Credit card or gift card payments only. We will not be accepting cash payments.
No tipping. All serving staff is on salary, so you will not be handed the IPad to sign or add a tip to your transactions.
Mask are required for any visitors that wish to use the indoor restrooms at the brewery and strongly recommended until you are seated at your table.
As long as our patrons and staff are able to adhere to these rules, we can ensure a safe and enjoyable experience as we ease into opening. COTU reserves the right to shut down its Beer Garden at any time should there be issues with compliance or overcrowding. So, let's all do our part to be safe.