April 30, 2022
Now Hiring: Taproom Manager
Ashland Brewery,
Events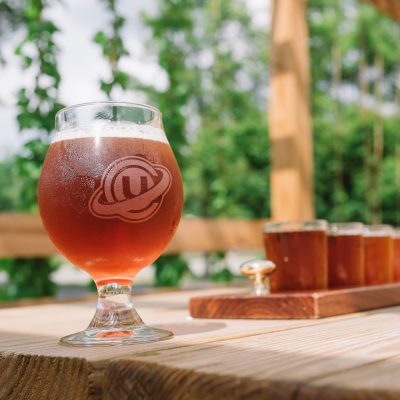 Center of the Universe Brewing Co is looking for a high energy people and beer loving person to join our team!  Please see below for details.  We look forward to meeting you!
Interested applicants, please send a cover letter and resume to: info@cotubrewing.com
Job Description – The Front of the House Manager is responsible for overseeing day-to-day operations within the Center of the Universe Taproom.  This includes exceeding guest expectations by working with ownership, the Taproom General Manager, and through the tasting room serving staff to enhance sales, service, and visitor experience.  The Front of the House Manager also assumes responsibilities passed along by the Taproom General Manager when appropriate.
Responsibilities – The following reflects management's definition of essential functions for this job but does not restrict the tasks that may be assigned.  Ownership and/or the Taproom General Manager may assign or reassign duties and responsibilities to this job at any time due to reasonable accommodation or other reasons.
Create a positive and respectful work environment for the tasting room serving staff, by leading through example, consistent with Center of the Universe's values.

Support and provide guidance for the team and ensure adherence to all policies, procedures, and Virginia ABC regulations.

Oversee the taproom during service hours to ensure the staff is executing their duties and the customers are happy.

Make frequent table visits during the course of a shift to ensure customers are having a good experience.

Handle all in person customer complaints while on duty.

Ensure that the facility is in good order and stock of beer, swag, and janitorial products are up to par.

Assign duties to taproom servers when appropriate.

Perform duties assigned by ownership or management in a timely manner including but not limited to frequent line cleaning and inventories.

Attend and contribute at weekly manager meetings with ownership.

Make minor repairs when necessary and report to the General Manager and/or ownership of any larger repairs needed.

Create and post daily social media content.
Compensation
Starting base salary of $37,000+

Quarterly Bonus up to $500 per quarter

Annual Bonus

Subsidized Health Care

401k

2 Weeks Paid Vacation

1 Week Paid Sick Leave

Beer Perks
Interested applicants, please send a cover letter and resume to: info@cotubrewing.com