January 26, 2019
2019 COTU Wort Share
Ashland Brewery,
Competition,
Events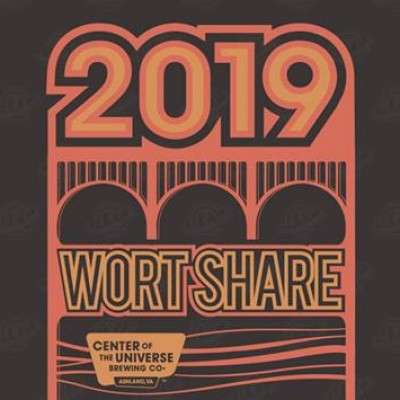 Are you a homebrewer in the Central Virginia area? We want to share our wort with you! We will be producing a batch of wort and giving it away so you can produce your own beer to be judged by COTU staff and special guests. The winning beer will then be produced as a one‐off on a production level to be distributed throughout the greater Richmond region.
Date:
Saturday, January 26th
Time:
Mash in at 9:00am. Brewers 21 and up welcome to attend. Closed toed shoes required. Wort sharing begins at 1:30pm.
Cost:
$20 (includes the wort, brewers bucket, and lid)
Rules:
Each brewer will recieve 6 gallons of wort for 5 gallon brewers Bucket. Only the bucket provided can be used for wort pickup. We will not fill corny kegs, carboys, or any other container.
Each participant must boil the wort and use their own hops, yeast, and any other ingredients to produce a tasty brew.
Brewers are allowed to change the beer color by steeping grains.
Sours and wood aged/liquor infused beers are welcome this year!
There are no restraints on the beer, as the Origin Beer Lab is set up to do anything crazy you can come up with.
Beer to be judged must be packaged in (3) 12oz. or larger bottles and labeled with your name, number, and email address (the judges will not see the bottles).
All entries are due, with the brew stats and recipe sheet (will be given out at wort pickup) to the brewery between February 25th – March 1st between 4pm and 9pm.
Judging will be held March 2nd starting at 2pm.
The base beer will be 100% 2-row barley at 14 degrees plato.
Prizes:
1st Place: The winning beer will be produced on a production level at Origin Beer Lab. The winner will also be invited to brew the beer with COTU's brew team. Winner gets choice of 50lb bag of grain or whiskey barrel.
2nd Place: 50lb bag of grain or whiskey barrel and an invite to attend the brewing of the winning beer.
3rd Place: COTU swag bucket and invite to the brewing of the winning beer.
Sign-up:
You can register at the brewery starting Wednesday, December 12th. Registration will close on Sunday, January 20th, or when we reach 60 participants. The $20 registration fee is due when you sign up to secure your spot.
If you are unable to make it out to the brewery, give us a call at (804) 368-0299 *during normal taproom hours* to register over the phone!